Russian associations' representatives meet in Pisa
/ Главная / Russkiy Mir Foundation / News /

Russian associations' representatives meet in Pisa
Russian associations' representatives meet in Pisa

08.07.2019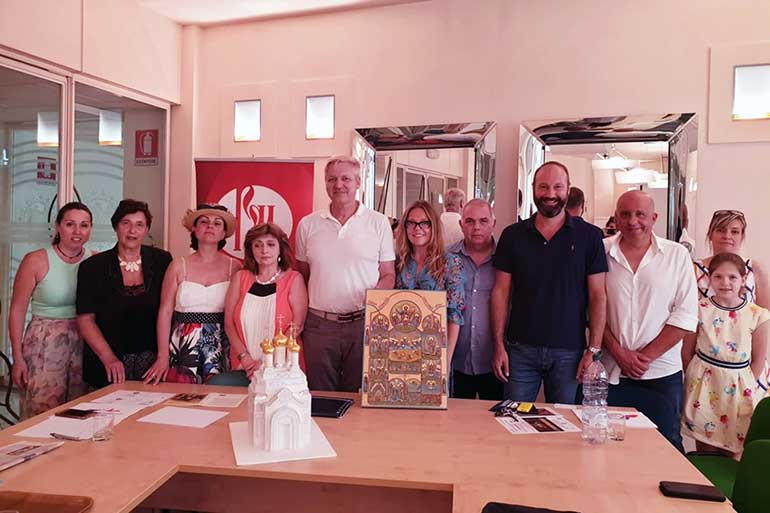 Meeting of several Russian Associations representatives in Toscana and Liguria took place at the Honorary Consulate of Russia in Pisa. The initiator of the event is the Russian Idea association from Massa and Spezia.  

Such associations as Mir and Vostok (Carrara), Russian Soul (Genoa), Russian Versilia partecipated in the meeting.

The event brought its fruits: joint activities are planned in 2020, and also it was decided to organise systematically meetings with participation of all organizations interested in development relations between Moscow and Italy.

Anastasiya Kondrasheva, Pisa

News by subject
There are not more than 10 actors and directors from Greece who were graduated from Russian Institute of Theatre Arts (GITIS). And there were no doctorates in art history. The first is to become Vasiliki Veltsista who is going to submit her thesis this year. Just after getting an MA in mechanical engineering and working as the lead engineer in Athens metro, Vasiliki came to Moscow, following irresistible interest in Russian theater and passionate dream to become a theater director.