Russian off-roader amazed international experts
/ Главная / Russkiy Mir Foundation / News /

Russian off-roader amazed international experts
Russian off-roader amazed international experts

11.08.2019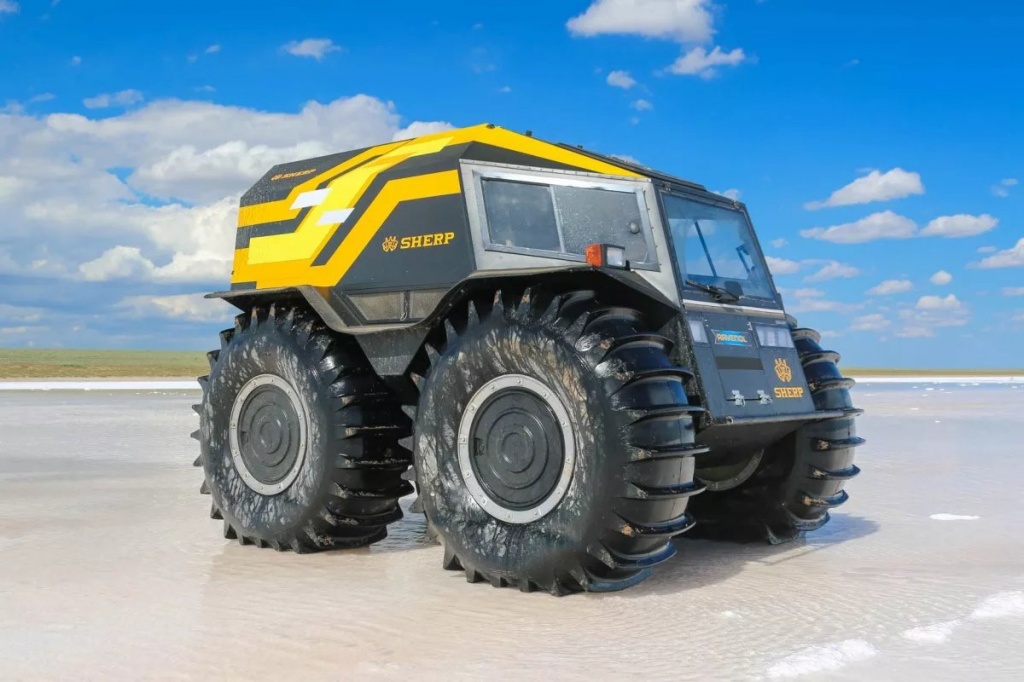 Photo credit: huntland.ru
The Russian amphibian vehicle called Sherp has no analogues in the world in passing ability and defeats competitors by many other parameters. This opinion was expressed by Swedish journalist Per Brandt of Auto Motor & Sport after he participated in the test drive of the all-terrain vehicle, the Rossiyskaya Gazeta newspaper reports.
Sherp is a perfect vehicle for off-road driving - for example, through forests and ponds, the journalist notes in his article. The test drive confirmed that the Sherpa could move through logs and other obstacles up to 70 centimeters high. The use of low pressure tires allows the vehicle to go through snow and swamp.
Per Brandt saw in the all-terrain vehicle a reflection of the Russian mentality: Sherp does not pursue beauty, but it is huge, strong and functional. The all-terrain vehicle is distinguished by a large load capacity and relatively low weight. The expert drew attention to the strength of the structure and mechanisms, as well as the economics of Sherp. « If you drive 12 hours a day, then the fuel supply is enough for 12 days, » the Swede wrote, noting also the relatively low price for equipment of this class and capabilities.
Russkiy Mir
News by subject
There are not more than 10 actors and directors from Greece who were graduated from Russian Institute of Theatre Arts (GITIS). And there were no doctorates in art history. The first is to become Vasiliki Veltsista who is going to submit her thesis this year. Just after getting an MA in mechanical engineering and working as the lead engineer in Athens metro, Vasiliki came to Moscow, following irresistible interest in Russian theater and passionate dream to become a theater director.