Conference dedicated to activities of Russian Princess Maria Demidova held in Florence
/ Главная / Russkiy Mir Foundation / News /

Conference dedicated to activities of Russian Princess Maria Demidova held in Florence
Conference dedicated to activities of Russian Princess Maria Demidova held in Florence

08.08.2019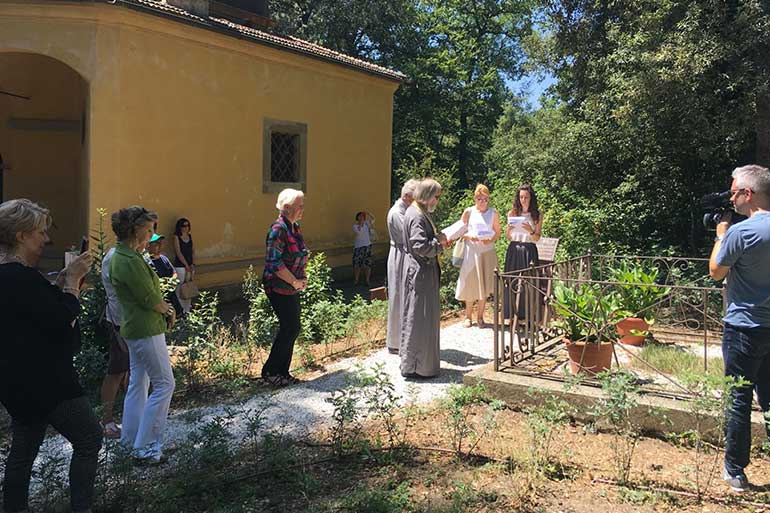 Conference dedicated to the life and work of Princess Maria Pavlovna Demidoff (married name - Abamelek-Lazarev) was held at the Villa Medici-Demidovs near Florence with the participation of the Russian Center of Pisa University on July 26. The conference was meant to honour the 64th anniversary of Demidoff death.
Presentations were made by the director of the Russian Center professor Garzonio, professor of Pisa State University Tonini and professor of Florence State University Giovanni Zangari.
The event was attended by the representative of the Florentine city government, the Honorary Consul of the Russia in Pisa and representatives of the Russian clergy of the Florentine Orthodox Church.
The archpriest and the rector of the Church of the Nativity of Christ and St. Nicholas the Wonderworker in Florence George Blatinsky made a memorial service at the grave of the princess at the end of the conference.
Russkiy Mir
News by subject
There are not more than 10 actors and directors from Greece who were graduated from Russian Institute of Theatre Arts (GITIS). And there were no doctorates in art history. The first is to become Vasiliki Veltsista who is going to submit her thesis this year. Just after getting an MA in mechanical engineering and working as the lead engineer in Athens metro, Vasiliki came to Moscow, following irresistible interest in Russian theater and passionate dream to become a theater director.