"Children of the world" started speaking Russian
/ Главная / Russkiy Mir Foundation / News /

"Children of the world" started speaking Russian
"Children of the world" started speaking Russian

07.08.2019
"My phone started ringing. - Who's talking? "The Elephant", - these lines of Korney Chukovsky gave the start to the final concert of the young participants of the Children of the World session, which ended on August 4 at Ocean - the All-Russian Children's Center. Nearly 190 participants from 19 countries, who spoke only in their native languages ​​two weeks ago, now can briskly greet each other with the difficult Russian word «zdravstvuite» (hello).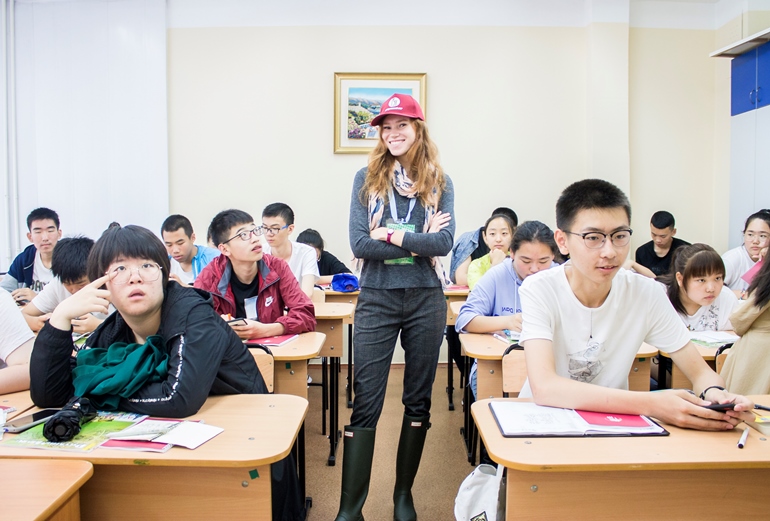 The center started organizing international sessions in 2008, when the children's camp hosted Chinese students who suffered from a major earthquake in Sichuan. Nowadays the number of countries which conclude treaties with the center is gradually expanding. 
The Russkiy Mir Foundation and the Ocean Center became partners in 2017. The visible result of the cooperation between the two organizations was the decision of the management of the Russkiy Mir Foundation to maintain a crash course of Russian as a foreign language during the tenth international camp's session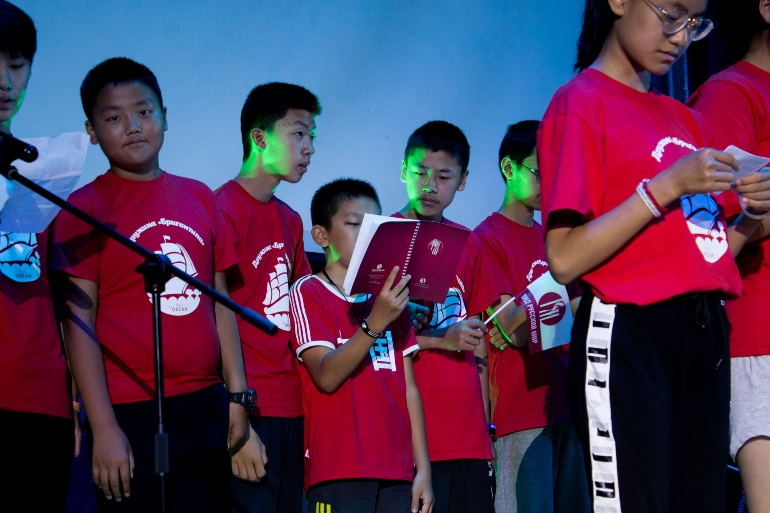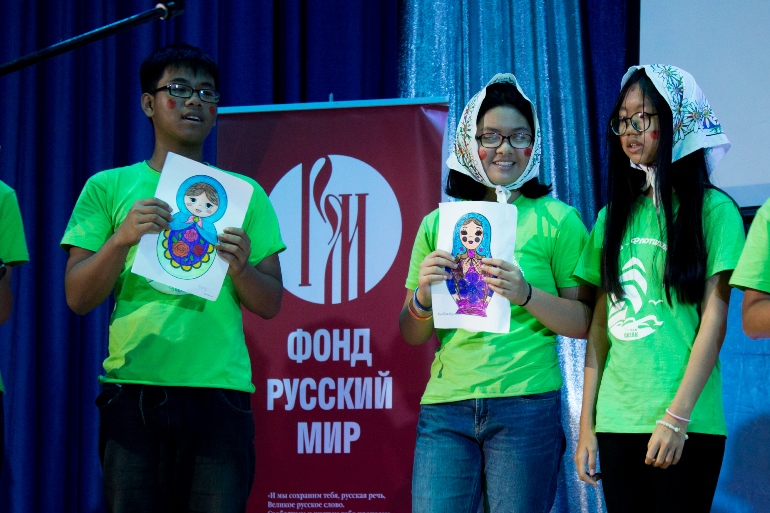 The teachers of the Center for Russian Language and Culture of the Far Eastern Federal University developed a special training course for accelerated immersion of the language in the Russian-speaking environment. The Children were taught to use basic colloquial phrases in Russian, as well as to convey the correct meanings and intonations. The results of the program could be seen at the final concert, where participants from China, Vietnam, Laos and Myanmar presented their theater performances. In addition to the aforementioned work by Korney Chukovsky, the children presented traditional Russian songs to the audience: Katyusha, Matryoshka and Moscow Nights.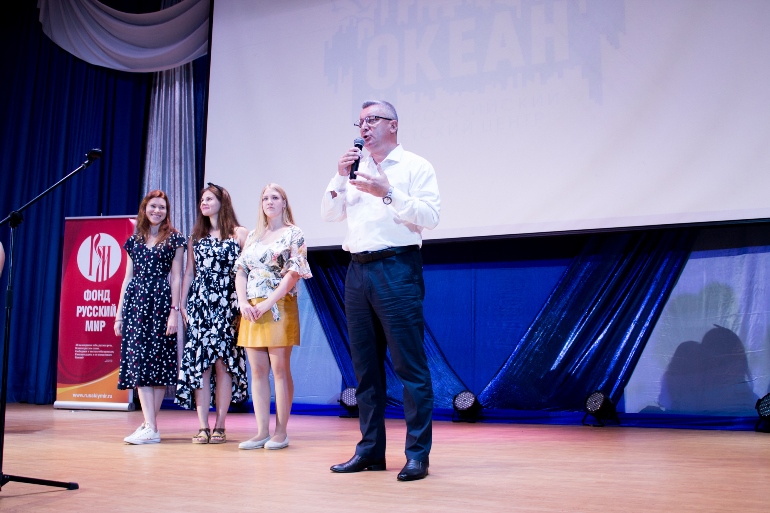 According to the director of the Far Eastern branch of the Russkiy Mir Foundation Alexander Zubritsky, the program has worked well and can be used to organize such formats in all health camps in Russia. The management of the Ocean center highly praised the work of young specialists in Russian as a foreign language and gave them the certificates of gratitude to the joy of "Children of the World."
There are not more than 10 actors and directors from Greece who were graduated from Russian Institute of Theatre Arts (GITIS). And there were no doctorates in art history. The first is to become Vasiliki Veltsista who is going to submit her thesis this year. Just after getting an MA in mechanical engineering and working as the lead engineer in Athens metro, Vasiliki came to Moscow, following irresistible interest in Russian theater and passionate dream to become a theater director.