Seminar-training on developing corporate values took place at the Russian Center in Dresden
/ Главная / Russkiy Mir Foundation / News /

Seminar-training on developing corporate values took place at the Russian Center in Dresden
Seminar-training on developing corporate values took place at the Russian Center in Dresden

29.07.2019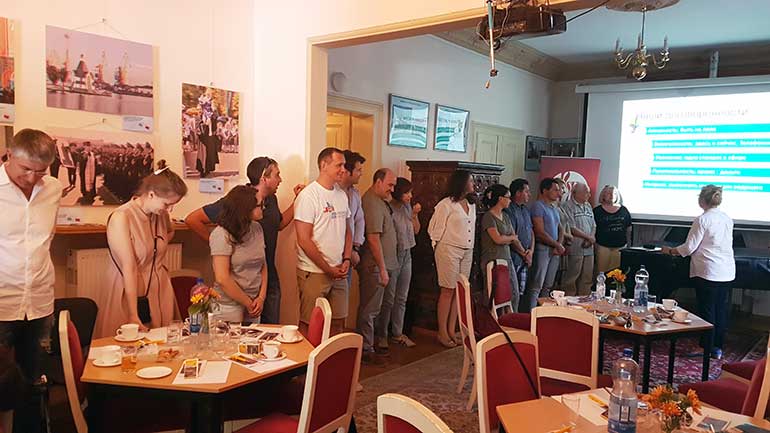 Russian Center in  Dresden together with Russian House of Science and Culture in Berlin organised seminar-training on developing corporate values.
The seminar raised the issue of corporate values that should be common for all team members. In the future common values lead to a greater understanding and hence to a higher work quality. The values should not be imposed from the top or they could become ta formal set of norms and regulations or meaningless slogans. 
Alexey Yakovlev, Drezden
News by subject
There are not more than 10 actors and directors from Greece who were graduated from Russian Institute of Theatre Arts (GITIS). And there were no doctorates in art history. The first is to become Vasiliki Veltsista who is going to submit her thesis this year. Just after getting an MA in mechanical engineering and working as the lead engineer in Athens metro, Vasiliki came to Moscow, following irresistible interest in Russian theater and passionate dream to become a theater director.