International Summer Theater School for Bilingual Children Opened in Bulgaria
/ Главная / Russkiy Mir Foundation / News /

International Summer Theater School for Bilingual Children Opened in Bulgaria
International Summer Theater School for Bilingual Children Opened in Bulgaria

20.07.2019
The International Summer School called Theater as a Model for the Preservation of the Russian Language and Literature for bilingual children and their parents opened in Bulgaria in the international children's sports center Rositsa-Kiten on July 15 with the support of the Russkiy Mir Foundation.
The representatives of Russian theaters abroad from eleven countries (Turkey, Russia, Germany, Moldova, France, Italy, Netherlands, USA, Belgium, Spain, Bulgaria) take part in the international summer school.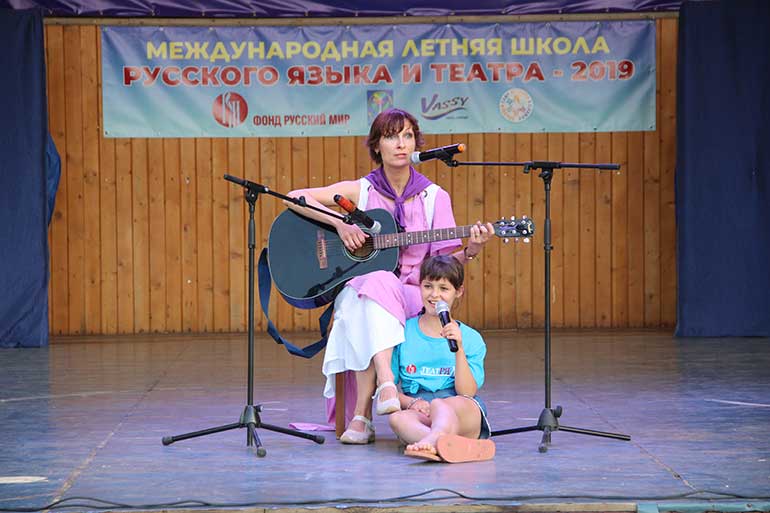 The theater, the traditions of the Russian drama school and the broad communication opportunities that are provided by the inclusion of theatrical pedagogy techniques, become the key to preserving the Russian language for children living in conditions of a limited language environment.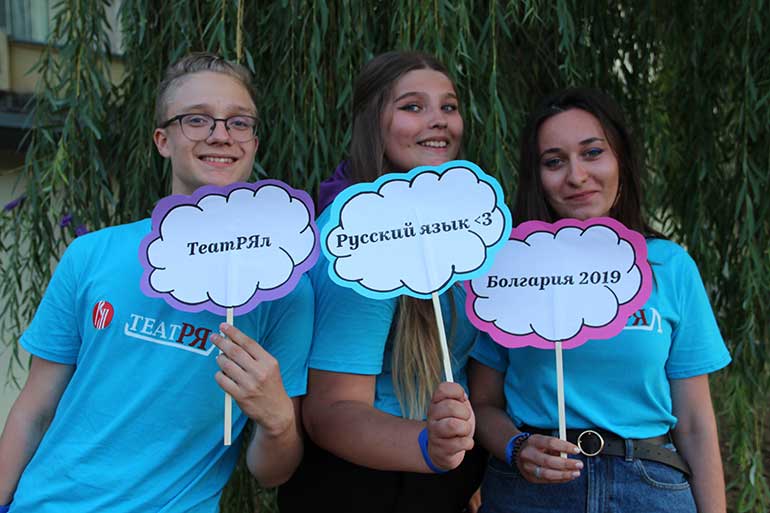 A distinctive feature of the work of the International Summer School TeatrAl - 2019, which is dedicated to the Year of the Theater, will be the staged by director Lyudmila Drobich with the participation of parents of bilingual children from seven countries.
The audience will see the results of the work of all groups of children from 3 to 18 years old and groups of parents at the final festive show.
Russkiy Mir
News by subject
There are not more than 10 actors and directors from Greece who were graduated from Russian Institute of Theatre Arts (GITIS). And there were no doctorates in art history. The first is to become Vasiliki Veltsista who is going to submit her thesis this year. Just after getting an MA in mechanical engineering and working as the lead engineer in Athens metro, Vasiliki came to Moscow, following irresistible interest in Russian theater and passionate dream to become a theater director.