RussoMobil Project brings Russian language in German schools
/ Главная / Russkiy Mir Foundation / News /

RussoMobil Project brings Russian language in German schools
RussoMobil Project brings Russian language in German schools

18.07.2019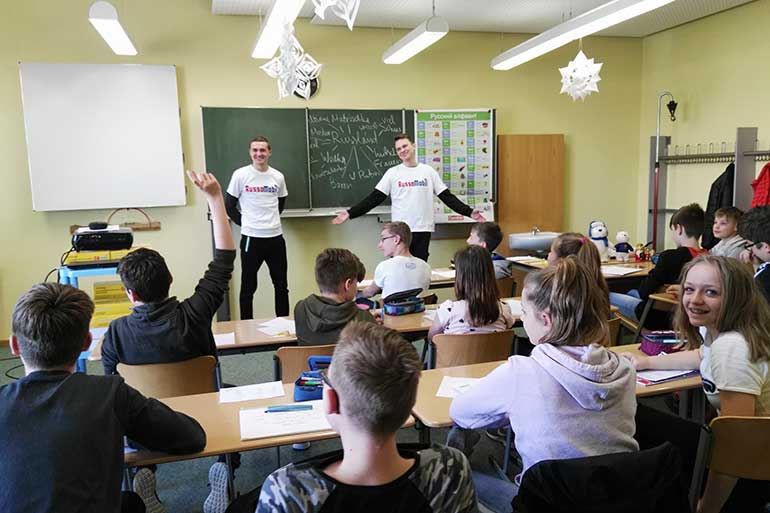 The next stage of the RussoMobil project started in Germany In July 2019. This long-term comprehensive project is successfully implemented by the Federal Union of German Societies West-East with the support of the German Land Ministries of Education, the Embassy of the Russian Federation and the Russkiy Mir Foundation.
The main goal of RussoMobile is support, development and distribution of the Russian language and Russian culture in Germany. The project tries to increase the interest of German schoolchildren in the study of the Russian language.
Between July 2019 and February 2020, RussoMobile lessons will be organized in the German state and Waldorf schools of the various federal states of Germany. Preliminary requests for visits of RussoMobile came from the schools of Berlin, Brandenburg, Mecklenburg-West Pomerania, Saxony, Saxony-Anhalt, Thuringia, Mecklenburg-Western Pomerania, Bavaria, Baden-Württemberg, Lower Saxony, North Rhine-Westphalia, Schleswig-Holstein and Bremen.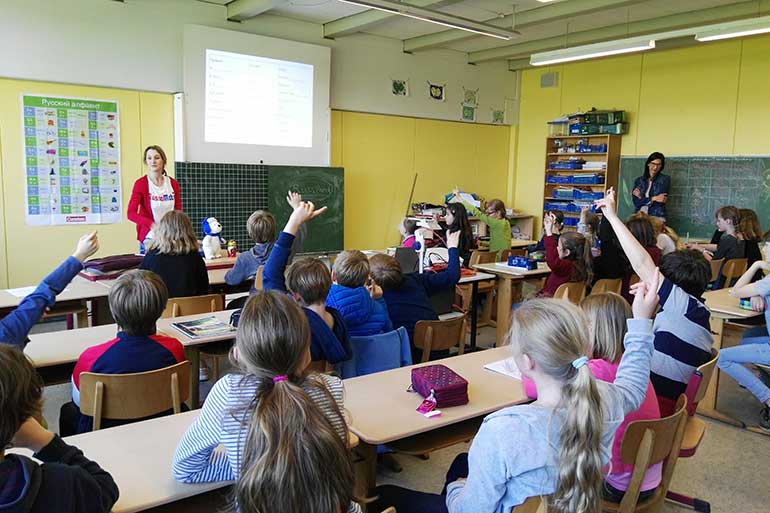 Lecturers of RussoMobile will conduct classes in a playful way with the aim of encouraging schoolchildren to choose to study Russian as a foreign language in middle and high schools. Pupils who are already learning Russian will receive cross-cultural information, become acquainted with Russian literature, painting and music, learn about the possibilities of further education in Russia and about the professional advantages that knowledge of the Russian language gives. Sets of materials about the study of the Russian language, education and culture of Russia will be distributed during the lessons.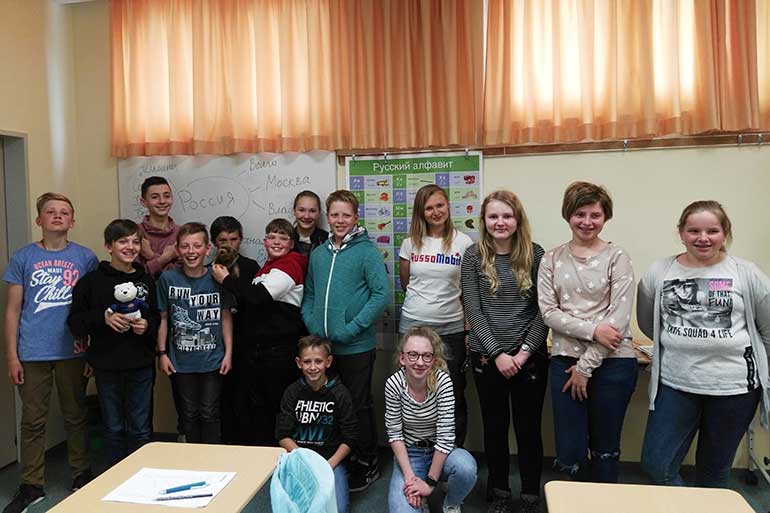 The training seminar for new project lecturers to be held on July 29 – 31.
In early August, the first visits of RussoMobile to gymnasiums and high schools in Berlin and Brandenburg will take place. Project days will be held in the schools of the cities of Lückenwalde and Ludwigsfelde, and thematic lessons will be held in Berlin for students who are already learning Russian.
Oksana Kogan-Pech, Berlin
News by subject
There are not more than 10 actors and directors from Greece who were graduated from Russian Institute of Theatre Arts (GITIS). And there were no doctorates in art history. The first is to become Vasiliki Veltsista who is going to submit her thesis this year. Just after getting an MA in mechanical engineering and working as the lead engineer in Athens metro, Vasiliki came to Moscow, following irresistible interest in Russian theater and passionate dream to become a theater director.