Monument to Pushkin and Hannibal Unveiled in the Capital of Lithuania
/ Главная / Russkiy Mir Foundation / News /

Monument to Pushkin and Hannibal Unveiled in the Capital of Lithuania
Monument to Pushkin and Hannibal Unveiled in the Capital of Lithuania

05.05.2011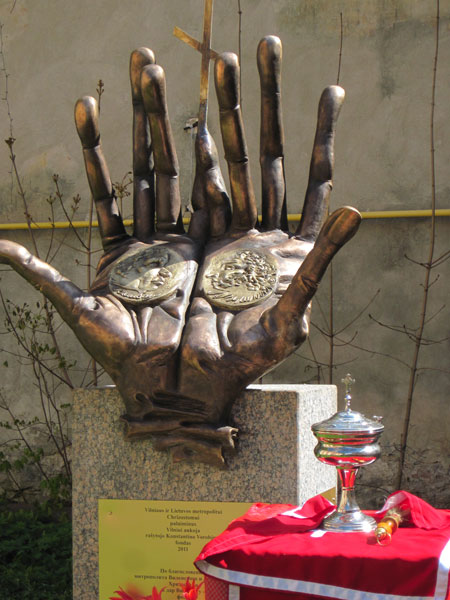 Today in the center of Vilnius, the opening ceremony was held for the new monument to the great Russian poet Alexander Pushkin and his great grandfather – Abram Hannibal. The project to establish the monument was initiated by Yuri Kobrin, president of the Konstantin Vorobiev Foundation, and was brought to life by sculptor Vitautas Nalivaika.
The monument, which is made of granite, bronze and brass and stretches three meters high, is located near the St. Paraskeva Church. According to legend, it was here that Peter I baptized the poet's grandfather in 1705.
The ceremony was attended by the Mayor of Vilnius Art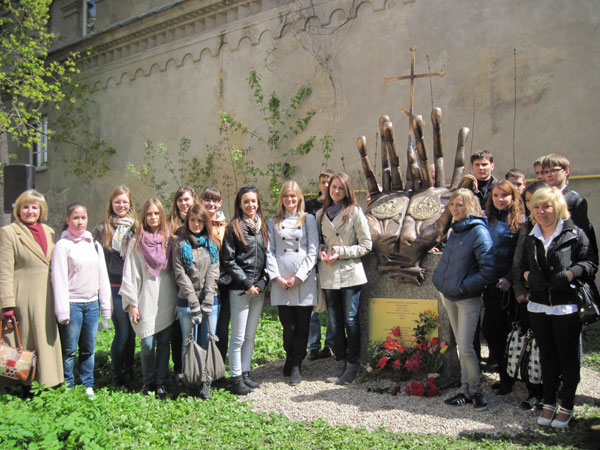 Vilnius poet and deputy head of the International Union of Russian Language Writers Yuri Kobrin pointed out that this new monument is unique – there is no other monument like it in the world. Furthermore, he noted that location was also quite special: the St. Paraskeva Church – the first stone church to be built in Lithuania – was built at the request of prince Algirdas' first wife – princess Maria, daughter of Yaroslav. And according to legend, it was here that during the Great Northern War in 1705 Emperor Peter I had Hannibal (who was born in North Africa) baptized, with the emperor himself becoming his godfather.
Russian Foreign Minister Sergei Lavrov sent a message to the participants of the opening ceremony emphasizing the importance of this event: "The opening of the monument to Pushkin in the center of the capital of Lithuania – Vilnius – can be seen as an important sign of respect toward Russian culture and a striving toward good neighborly and civilized relations between our countries. The monument to Pushkin and Hannibal in Vilnius is clear proof that the cultures of our countries and people are closely intertwined, and our joint historical past has many instances in which we can rightfully take pride."
The ceremony concluded with a christening of the monument.
Maria Konitskaya
News by subject
There are not more than 10 actors and directors from Greece who were graduated from Russian Institute of Theatre Arts (GITIS). And there were no doctorates in art history. The first is to become Vasiliki Veltsista who is going to submit her thesis this year. Just after getting an MA in mechanical engineering and working as the lead engineer in Athens metro, Vasiliki came to Moscow, following irresistible interest in Russian theater and passionate dream to become a theater director.